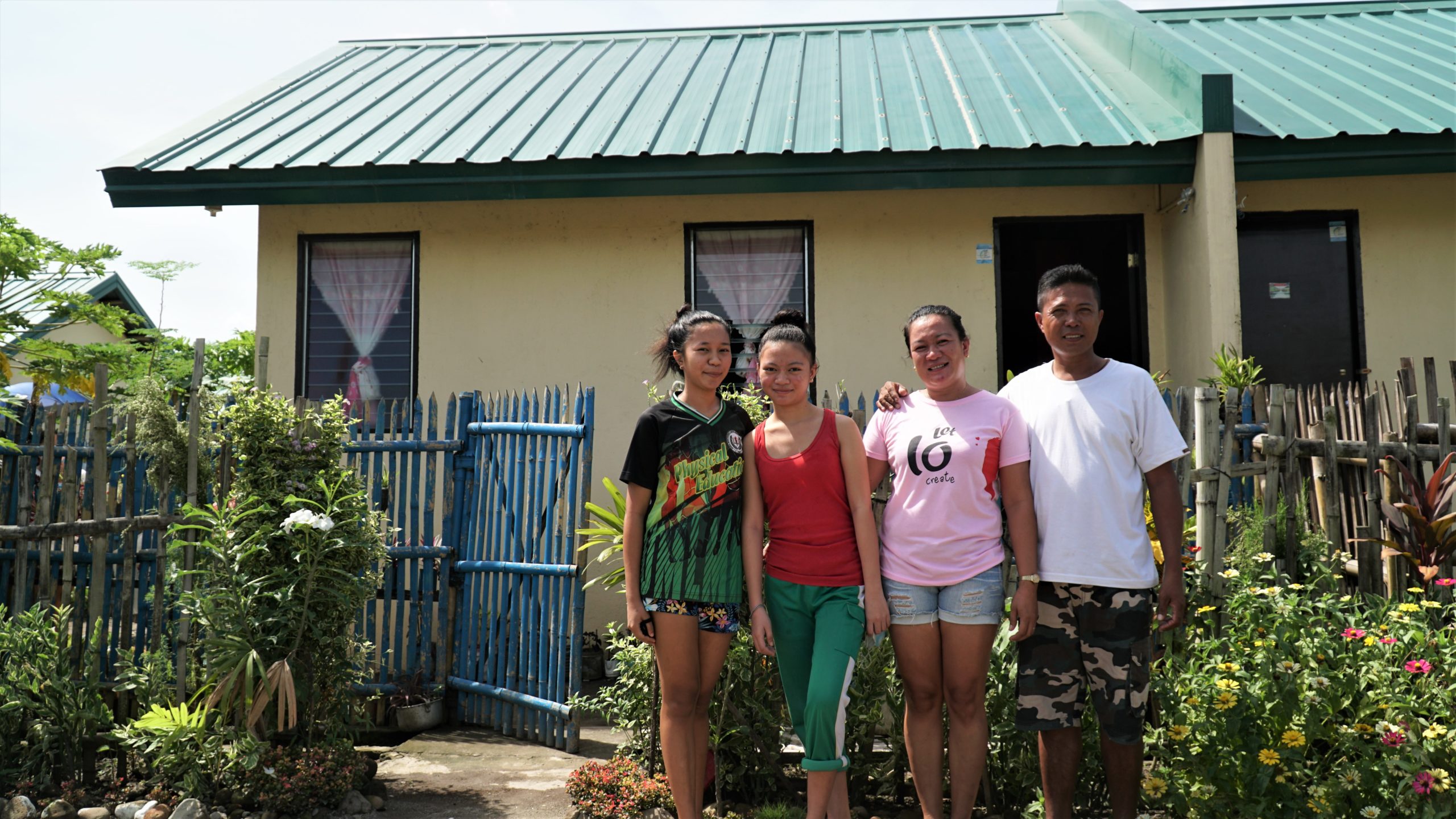 Building forward better for inclusive housing
Habitat Philippines to dig into housing issues, policies, solutions in virtual 'Philippines Housing Forum'
Positioning housing at the center of the national agenda, leading shelter advocate Habitat for Humanity Philippines will stage the Philippines Housing Forum. This virtual conference will deep dive into the country's multifaceted housing issues and tackle innovative, sustainable, inclusive solutions to address them.
Happening from November 10 to 11, 2021, the event will bring together over 70 speakers from housing practitioners, subject-matter experts, policymakers, and stakeholders in thought-provoking plenary discussions and breakout sessions. It expects 500 participants from the housing sector, national and local government units, business and financing industry, and people's organizations.
"Housing is a crucial issue on a global scale. In the Philippines, the lack of safe, adequate housing has been a glaring facet of low-income Filipino families' reality for generations. The Philippines Housing Forum will serve as a platform for housing stakeholders to convene, talk about the most pressing issues related to housing, and come up with concrete solutions to resolve the issues," said Habitat Philippines chief operating officer Lili Fuentes.
Carrying the theme "Building forward better for inclusive housing," the Philippines Housing Forum will highlight four tracks, promoting a holistic, comprehensive approach to addressing the housing problem. Supported by Base Bahay Foundation, Inc., the first track will focus on building resilient cities and communities. Plenary Speakers from various non-profit organizations will talk about well-integrated programs in helping cities and communities overcome the impact of disasters and achieve holistic progress.
"Affordable, decent housing supports the socio-economic growth of low-income families. It is their most expensive family asset. But in a country like the Philippines that is five times more prone to disasters, the housing solution should also address disaster and climate resiliency, said Pablo Jorillo, general manager of Base Bahay Foundation.
Base Bahay takes on the challenge of developing and innovating housing construction technologies that are green, sustainable, and resilient for low-income groups and the housing market to access.
Sponsored by Holcim Philippines, Track 2 will explore innovative and sustainable solutions in building adequate homes. Experts from the housing and construction sector, real estate industry, and the academe will discuss technologies and groundbreaking approaches for eco-friendly, climate-resilient, yet affordable housing.
"Helping address the affordable housing challenge in the country is one of our key priority areas at Holcim Philippines. The Housing Forum allows us to demonstrate that our company is an ally in providing decent and affordable homes to every Filipino. We are confident that our commitment to sustainability and strength in innovation will enable us to provide building solutions that can make a positive difference in this area," said Holcim Philippines chief sustainability officer Zoe Sibala.
Financing and investment in affordable housing will be emphasized in track 3. Business and finance institutions will discuss housing finance options and investment opportunities to make housing more inclusive and accessible to low-income families.
In track 4, policymakers, local governments, and industry experts will sit down for a discourse on facilitating housing production through policies and partnerships. This track will underline policy reforms and recommendations, government procedures and systems on land administration and management, and available incentives for the private sector to scale up housing production.
Each track will also feature breakout sessions to further elaborate the topics for discussion.
"We have invited speakers from notable organizations and top-tier institutions to contribute their expertise, insights, and best practices. But, more importantly, we involve people from the community to empower them to raise their voices and let their needs be heard. We call the attention of diverse sectors so we can work together and act with urgency and conviction. We believe that it is only through in-depth understanding, collaboration, commitment, and sustainable actions that we can address this crisis and help uplift the lives of Filipino families through shelter," remarked Fuentes.
As part of the Forum, the second Youth Congress will be held on November 6, with a youth action on November 11, 2021. With the theme "Reshaping inclusive growth through housing," the Congress underscores the role of the youth in advocating for decent housing. The virtual event will be participated by 300 young leaders and volunteers nationwide.
Supported by Pag-IBIG Fund, Subdivision and Housing Developers Association, Habitat for Humanity's Terwilliger Center for Innovation in Shelter, and Fairbuilding Network, the Philippines Housing Forum is a lead-in event of the eighth regional Asia-Pacific Housing Forum, organized by Habitat for Humanity Asia-Pacific. It will be held on December 7-9, 2021, via Zoom. Be part of the discussions. Sign up to get exclusive access to the Philippines Housing Forum: https://habitat.org.ph/phhousingforum
---