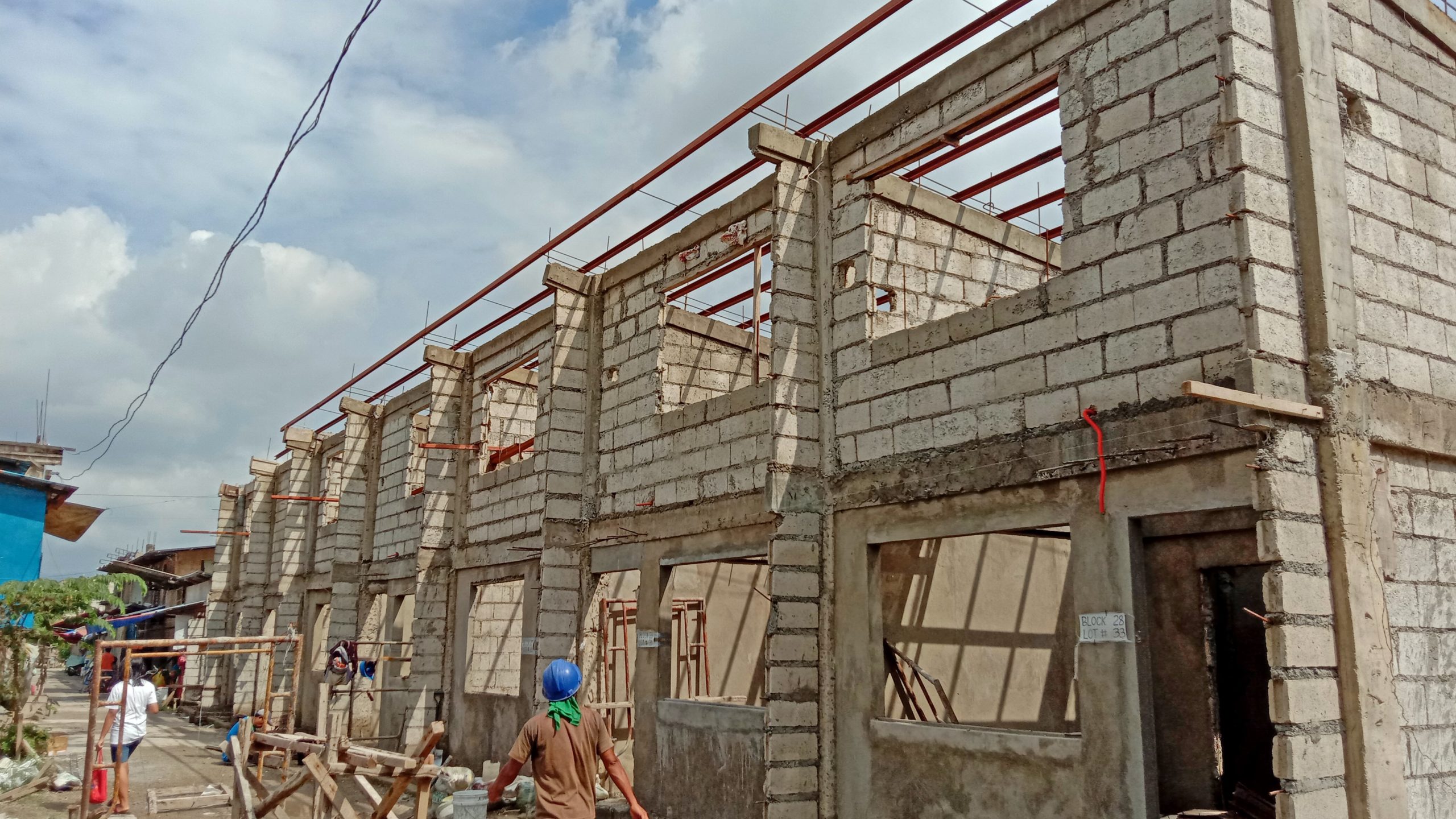 A CELEBRATION OF PARTNERSHIP
Habitat Philippines, Wells Fargo boost ties to improve lives through housing, hygiene promotion­
Building social impact together, leading housing advocate Habitat for Humanity Philippines and global financial services company Wells Fargo strengthen their partnership by providing decent homes to informal settler families (ISFs) and further supporting COVID-19 relief efforts.
In celebration of Wells Fargo's 10th anniversary in the Philippines, the company donated 100,000 USD or over Php5-million to Habitat for Humanity Philippines through a virtual check handover last August 6, 2021. This will co-fund the construction of houses under the Paknaan Housing Project in Mandaue City, Cebu, which aims to relocate 80 ISFs living in Mahiga Creek to a decent, safer home. The donation will also support the distribution of hygiene and sanitation kits to over 900 families, helping them fight COVID-19 through proper hygiene.
"We are proud to partner with Habitat for Humanity as, through the years, they have made it possible for us to reach out to affected communities and help them gain access to basic necessities such as a safe home and clean facilities," said Sandeep Mulajkar, Country Head for the Philippines, Wells Fargo. "We are committed to supporting Habitat's efforts in helping build the foundation for wellness, dignity, and economic opportunity in the communities we serve."
The Habitat Philippines-Wells Fargo partnership started in 2014 when the latter supported the Rebuild Philippines Program, a rehabilitation and housing program for families who lost their homes to Typhoon Haiyan. Wells Fargo helped build eight houses in Bantayan Island, Cebu, and supported the homeowners through different initiatives.
Last year, Wells Fargo aided Habitat Philippines' COVID-19 Relief Efforts by distributing hygiene and sanitation kits to over 900 families in Calauan, Laguna and Pasig City. During the Christmas season, they also shared the joy of the holidays and gave the gift of hope by donating 1,000 food baskets in nine Habitat communities across Metro Manila.
Even in the new normal, Wells Fargo continues to go the extra mile, helping families achieve financial stability and raising social awareness amidst the pandemic. Through employee volunteer engagements, they facilitated various webinars on health and hygiene and violence against women and children, besides organizing financial literacy training sessions under Habitat Philippines' Zoombahayan virtual training program.
"The core of Habitat Philippines' mission is to bring people together to build homes, communities, and hope. Long-standing partnerships like what we have with Wells Fargo help us fulfill our mission and, more importantly, enrich the lives of Filipino families in the process. We are truly grateful to Wells Fargo for their continuous commitment to building their legacy with us and for their generous support over the years. We look forward to transforming the lives of more Filipino families through this partnership," remarked Habitat for Humanity Philippines COO Lili Fuentes.
Habitat Philippines and Wells Fargo are set to conduct more social impact activities and mobilize employee volunteer engagements this year to build strength, stability, and self-reliance through housing, community development, and people empowerment.
***
About Wells Fargo
Wells Fargo & Company (NYSE: WFC) is a leading financial services company that has approximately $1.9 trillion in assets, proudly serves one in three U.S. households and more than 10% of small businesses in the U.S., and is the leading middle market banking provider in the U.S. We provide a diversified set of banking, investment and mortgage products and services, as well as consumer and commercial finance, through our four reportable operating segments: Consumer Banking and Lending, Commercial Banking, Corporate and Investment Banking, and Wealth & Investment Management. Wells Fargo ranked No. 37 on Fortune's 2021 rankings of America's largest corporations. In the communities we serve, the company focuses its social impact on building a sustainable, inclusive future for all by supporting housing affordability, small business growth, financial health, and a low-carbon economy. News, insights, and perspectives from Wells Fargo are also available at Wells Fargo Stories.
Additional information may be found at www.wellsfargo.com | Twitter: @WellsFargo.
About Wells Fargo International Solutions, LLC – Philippines
Wells Fargo International Solutions, LLC – Philippines is a critical component of Wells Fargo's (Wells Fargo Bank, N.A.) strategy to leverage distinct advantages in doing business in a global environment. Wells Fargo International Solutions, LLC – Philippines primarily supports the operations, knowledge services, and corporate support teams of Wells Fargo. It facilitates international operations, knowledge support, and middle and back-end business process solutions for a wide spectrum of Wells Fargo's needs.
---